These are the best running shoes for heel pain according to foot doctors (podiatrists) and keen runners here in Melbourne.
But first, a warning.
If you're looking for the perfect pair of shoes that will take away your heel pain completely then you've come to the wrong place. Actually, that place you're looking for, and those magic shoes? They don't exist.
However, there are some sneakers that do make the list of the best running shoes for heel pain because they can help.
The following shoes have been selected by our podiatrists as they have the combination of features which reduce the load on your heels to help reduce heel pain.
With any guide out here on the internet, this is general advice. If you want the best, most specific pair of running shoes for your heel pain then you need to see your podiatrist for a personal recommendation.
The 8 Best Running Shoes For Heel Pain
Why these shoes are the best options for heel pain
There's a couple of different types of heel pain:
You can take the instant online heel pain test to see what is causing yours here.
Each of the above types of heel pain have a foundation in overload. The tissues around your heel are being overloaded and overworked which leads to pathology. Your heel pain.
So with the shoes on this list we've chosen options that we have tested and found worked well for our clients in our clinics as well as matching features of shoes that reduce the load on parts of your heel.
Two of these features we looked for and found worked well in these shoes are an elevated heel and a stable midsole.
An elevated heel is measured by taking the thickness of the sole under the heel and under the ball of the foot, and looking at the difference between the two. It's known as the drop of a shoe.
For example, the Brooks Ghost as a stack height under the heel of 36mm and a stack of 24mm under the ball. This leaves it with a 12mm drop indicating that the heel is 12mm higher off the ground than the toes.
In practice, a higher drop reduces the amount of work done by the tissues around the heel. Conversely a lower drop increases the work done around the heel.
We've also chosen these shoes as they have a stable sole that doesn't flex or twist as much under foot. This has the benefit of reducing the peak twisting of your heel as you push off when you're walking or running. This can be very useful for decreasing your heel pain.
Also, for the stats below we've used the industry standard (and somewhat outdated) Men's size 9.
Let's get into the best running shoes for heel pain.
Brooks Ghost
A serious favourite for many long term heel pain sufferers, the Brooks Ghost keeps getting better every year. Brooks have continued to make a shoe which is cushioned and yet supportive with a big drop to offload sore heels.
And even better, they come in a stack of different colours across the Men's and Women's range. Width's too. With Narrow, Normal and Wide fitting variants (although you don't get quite as many colour options in the narrow or wide).
There's honestly not much we don't love about this shoe, if we had to criticise it would be that the upper is on the firmer feeling side compared to the more plush mesh in the Nimbus and Wave Sky.
Mizuno Wave Inspire
The Wave Inspire from Mizuno is a great option for heel pain if you're not using an orthotic. If you are, check out the Wave Sky instead.
What Mizuno continues to do with the Inspire is make shoes with comfortable uppers, a couple of widths and not too many colours (hey, you don't want to get stuck trying to choose from 8 different options do you?).
They also use a supportive wave plate to help keep the midsole stable to reduce flex and twisting under your heel.
Mizuno Wave Sky
The Wave Sky is a softer, more premium running shoe for heel pain from Mizuno compared with it's older sibling, the Wave Inspire.
If you're wearing an orthotic for your heel pain the Wave Sky is the one to go with as the midsole will compress and wear more evenly than the Inspire.
If you're a lighter runner you might want to look at a different option as the Wave Sky does weigh a bit more than some of the others on this list. However, if you're looking for one of the best running shoes for heel pain but you're going to be walking in them – this shoe should be top of your list.
Asics Nimbus
The Nimbus from Asics is a favourite of many long distance runners due to its supremely lush feel with oodles of cushioning.
A Nimbus cloud by name, cloud by nature.
But it's not all gravy with the Nimbus as the fit does vary from generation to generation. Regular Nimbus wearers often find themselves flummoxed as the toe box sometimes feels loose and other times tight as Asics update this shoe. Probably best to try this one on in store if your feet are on the wider or narrower side.
Where Asics have really come to the party is making a Women's specific shoe with different geometry compared to the Men's. The higher drop makes the Nimbus Women's shoes one of our favourite for heel pain sufferers.
Hoka Bondi
Cushioning, come to daddy! There's no shoe that does cushioning under the heel like the Bondi from Hoka.
Yes it's big, yes it's a look.
But if your heel is sore you'll be able to slide right into the Bondi and feel like you're being caressed by marshmallow fingers.
Too much?
Ok, the Bondi is not everyones cup of tea looks wise. It doesn't have quite the drop as it's competitors but the combination of soft foams, stable soles, and multiple colours (including an all black leather variant very popular with Nurses) this shoe needs to be considered when battling heel pain.
On Running Cloudrunner
The Swiss do their running shoes a little differently. The Cloudrunner doesn't have quite the same drop as some of the others on this list (ok, it's only like 1mm less than most of them) but it can help with heel pain with it's soft cushioning and stable sole.
On running have a clean European look to their shoes and a focus on sustainability with Cloudrunner made from 40% recycled materials. Compare this to a few other running shoe brands who spruik 3% recycled materials and On Running leave them for dead.
If you've never tried an On Running shoe, and you are looking for one for your heel pain the Cloudrunner is a great option. It fits very similar to Asics shoes so if you've been a 10 in the Nimbus you'll most likely be a 10 in the Cloudrunner.
Nike Pegasus
While Nike are known for their performance running shoes, when it comes to those who suffer with heel pain there's one standout.
In it's latest iteration the Pegasus continues to be a great option for those who have a normal or slightly narrow foot, as well as those who want bulk colour options to choose from.
A warning for those who have high arches, the Pegasus uses an engineered mesh with a sock-like construction (as opposed to having a loose tongue gusset) which can make getting them on a little tight. Once they are on, they're not going anywhere!
New Balance 880
New Balance have been the leaders in wide feet with great running shoes for many years. With the 880 model they've created a soft and stable shoe that can help reduce the load around your heel.
There's a standard, wide and extra wide option in both Men's and Women's with a good selection of colours for the fashion conscious. Let's be honest, that's all of us who love running shoes!
As we say to so many heel pain sufferers who come into our clinic…
You need to get a supportive pair of shoes to help you with your heel pain.
These shoes aren't going to magically resolve your pain straight away, but they can be a useful tool and part of your treatment plan to get rid of your heel pain completely.
What are you waiting for? Get a pair of the best running shoes for heel pain for your feet and you'll be on your way back to happy heels.
Also, while you're here. We've got heaps of heel pain information to help you out.
About the Author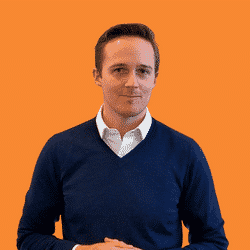 Podiatrist and runner Tim Mulholland has had his fair share of experience with these running shoes. After 12 years practising podiatry in Melbourne, 8 years teaching, and a lifetime of being an avid runner he's tried and tested all the shoes so you don't have to. Did we mention he's battled heel pain too?
That's right, you wouldn't trust a skinny chef and you shouldn't trust a podiatrist who doesn't know how to choose the right (and also the wrong) shoes for heel pain.
Need a podiatrist to help you with your heel pain?
You can book online with our podiatrists at any of our clinics across Melbourne.
Comparison table of the best running shoes for heel pain