Here's how to choose the right runners for your orthotics.
If you've just invested in your foot health by getting a great pair of orthotics your new shoes are a vital 2nd step. Your orthotics have been prescribed for your feet to push just where you need the support. But with the wrong shoe, that push will be deformed. 
Your shoes + orthotics can either push just the right amount – or – too much – or – too little.
Unfortunately, many people don't get their shoes and custom foot orthotics matched up which opens the door to failure. 
Here's how you can avoid failure and choose the right runners for your orthotics.
Shoes evolve and deform as they wear
Your new running shoes don't just look (and smell) better than your old runners.
Modern running shoes are designed to deform and evolve as they absorb the impact of your body when you walk or run. The foams that make up the midsoles compress and depending on a few factors top shelf running shoes have a lifespan of around 800Km.
It's these foams which are most important to your feet and orthotics.
If the foam in your running shoes is new and level, your orthotics will be able to sit stable and push back on your foot just as you need them too. But if the foam in your running shoes has started to deform or compress down your orthotics will push too hard in some areas, and not hard enough in others.
With this in mind, we've selected these 5 running shoes for you to choose from as they provide the best combination of supple cushioning and a stable base.
Brooks Ghost
The Ghost is a great choice for many orthotic wearers. 
Both Men and Women have access to narrow, normal and wide fitting versions of the Ghost. There's also multiple colour options to match your running shoes to your favourite outfits.
Onboard the Brooks Ghost as a 12mm heel to toe drop and plenty of firm feeling cushioning underfoot.
Key Stats
Heel / Toe Drop – 12mm
Weight – 286g
Widths – Narrow / Normal / Wide / Extra Wide
Asics Cumulus
The Cumulus from Asics is one of the most under-rated running or walking shoes ever made.
You may know Asics for their Kayano or Nimbus models, which come at higher price points than the Cumulus, however you're missing out on a gem.
The Cumulus packs a stable base and now a soft plush upper for those who really like their feet to feel cradled.
Key Stats
Heel / Toe Drop – 10mm
Weight – 295g
Widths – Normal / Wide / Extra Wide
Saucony Ride
The Ride from Saucony has a soft and plush feel with plenty of room. 
With an 8mm heel to toe drop the Ride will have your heel sitting lower to the ground than the other options here. This is more important if you're suffering with issues at the top of the foot / front of your ankle whereas if you have had heel problems it's best to look elsewhere.
Key Stats
Heel / Toe Drop – 8mm
Weight -249g
Widths – Normal / Wide
Hoka Clifton
Hoka One One have taken the running shoe scene over in recent years.
With the Clifton you're getting a very soft and cushioned shoe with a decent forefoot rocker. This shoe (or it's close cousin the Hoka Bondi) are great options to match with orthotics if you have ball of foot pain.
Key Stats
Heel / Toe Drop – 5mm
Weight -247g
Widths – Normal / Wide
Mizuno Wave Rider
The Wave Rider from Mizuno is a fan favourite.
A firm and responsive level of cushioning under foot with a 12mm heel to toe drop helps to reduce peak demands on the achilles tendon. The Wave Rider is a staple long distance running shoe for those who like their shoes firm rather than soft.
Both Men and Women get narrow, normal and wide fitting options as well as trail running variants for taking road less travelled.
Key Stats
Heel / Toe Drop – 12mm
Weight -272g
Widths – Narrow / Normal / Wide
How to choose the right runners for your orthotics in store
If you have the ability to get into your local athletic footwear retailer then take your new orthotics and shoes in and start trying these shoes on.
When trying the shoes double check with the fitting attendant the length of your feet. Your foot size in runners in Australia is usually measured by US sizing. When trying your new shoes and orthotics on make sure you remove the inner sole from the runners and place your orthotic in the shoe.
Ensure your laces are tied up snug but not too tight. There's a nerve that runs across the top of your foot and if your laces are too tight it can lead to an uncomfortable numb sensation in your feet.
A lock lacing technique can also be trialled to hold your heel snug back in your orthotics.
When you've found the shoe and orthotic combination that feels the most comfortable for your feet, pay the attendant and stroll out confident that your new shoes and orthotics are perfect for you..
How to choose the right runners for your orthotics online
Not all of us have access to an athletic shoe store in our neighbourhood, but with some careful planning you can get a great result online shopping.
To get your shoe and orthotic fit right the first time, you'll need to know a couple of things.
Your size in running shoes (in US sizes)
Whether your foot is more wide or narrow than usual
What the returns policy is of your online retailer
At home check the fit of your previous running shoes (assuming you have access to them). Look for the size in US, note how they fit. You should have a half thumb width from the tip of your big toe to the end of your shoes when standing in your running shoes.
If you don't have access to your old running shoes grab a ruler or tape measure and measure the length of your feet. You can then convert that to US shoe sizes on all brands fitting instructions online.
Now, choose your shoe from the above list. If you have preferences or allegiances to certain brands follow your heart amongst these options. Otherwise, choose on availability, price, colour or reviews.
When your shoes arrive carefully take them out of the box and place your orthotics inside them. You can play around with lacing to get them feeling just right. Wear them around inside and if you've followed the steps above you should be all set.
But if your shoes aren't spot on follow your online retailers returns policy (most will allow you to return if you send them back in very good condition – don't throw away any packaging straight away).
Return to the previous step with a little more data for the next decision.
Now you know how to choose the right runners for your orthotics
It's important to remember that your runners won't last anywhere near as long as your custom foot orthotics.
If used sparingly and only for running or walking you could get up to 800 Km worth of use. For many this is around 6 to 12 months before they'll need to be replaced. If you're using your running shoes for other activities such as going to the gym or playing sports you shoes won't last anywhere near as long.
Frequently Asked Questions About Running Shoes And Orthotics
In our podiatry clinics we've heard them all – here's your answers.
Do I need to buy bigger shoes to use my orthotics?
Your running shoes do not usually need to be bigger just because you have orthotics. However – there are a lot (honestly, a truly staggering amount) of people who wear the wrong sized running shoes.
When you try on a new pair of running shoes and stand up you should have around 1cm length minimum at the end of your shoe past your big toe. When you're active your foot swells and gets longer. You also want your toes to relax and not bunch up inside running shoes. Unlike many fashion or dress shoes which need to fit tight to stay holding on to your feet, running shoes have laces. 
Do I have to remove the insoles when using my orthotics?
Your podiatrist may have prescribed your orthotics to sit on top or underneath your insoles in your running shoe. If this is the case you won't need to remove the insole.
But, for those who have a full length custom foot orthotic with extra cushioning material in built you will post likely need to remove the innersole.
Should you run with custom orthotics?
If you've had the conversation with your podiatrist about your custom orthotics being used for running and given the all clear then go ahead.
Running is a similar but not exactly the same movement pattern to walking. When we run, most of us narrow our base of gait and this increases the amount of movement that occurs around the joints of your feet. It's likely that you and your podiatrist had this discussion already but it's very rare that a custom orthotic is only prescribed for walking and not running.
Do pro athletes wear orthotics?
Your favourite footballer, basketballer, and netballer probably wear orthotics. While podiatry is not quite as prevalent in elite sports as say physiotherapists – we're getting there. 
For example all AFL clubs employ podiatrists to help ensure their players perform at their best and lower their risk of injury.
Can you put orthotics in Skechers?
Haha, this is the podiatrists "if I had a dollar" question. Skechers (and we're really only talking about their slip on "Go Walk" models) have taken the feet of Australia by storm.
It seems every Aunty and Uncle has a pair of Skechers for just slipping on when leaving the house. The good aspect of these shoes is that they are very soft and easy to get on. But, this comes at a price.
With limited support in their soles and no laces on top a custom orthotic isn't going to be as effective as it would in other shoes.
It's not a clear no – but to fit an orthotic in Skechers shoes you often have to compromise – a discussion to have with your podiatrist.
Is it better to run in a stability Shoe or a neutral Shoe with prescribed orthotics?
Also known as motion control shoes, the stability shoe was all the rage in the 90's and 00's. The Asics Kayano, Brooks Adrenaline and Nike Structure all were incredibly popular runners for those with flat feet and all different foot types.
With more time, data, development and understanding most running shoe manufacturers are moving away from motion control shoes as they didn't really do all that we thought they did.
One thing that is for certain, a neutral shoe doesn't deform as quickly as a traditional stability shoe. So for most of us with our orthotics we can get the best comfort, shock absorption and support for our feet with a neutral shoe and our orthotics.
About The Author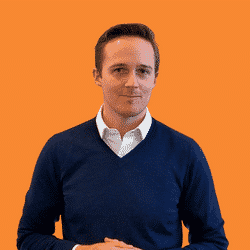 For Tim Mulholland running, and his obsession with running shoes came first – podiatry second. Now, after more than a decade as a practicing podiatrist and keen social runner he's tried all the shoes and prescribed thousands of orthotics. If you see Tim in clinic he'll help you choose the right runners for your orthotics or you can start with this list.