"Tim why are my feet so sore? I got these slippers from the Chemist, they should be good for me right?" Unfortunately for so many people who come to see us in our Podiatry clinics the best slippers in Australia are not found at your local chemist. 
And this isn't a chemist bashing post! No doubt your local does a great job filling your prescriptions, offering advice and plenty of handy wellness products. But, for the vast majority of us, selling slippers that are good for your feet isn't one of their strengths.
I've had hundreds of clients complain of corns on toes, sore heels and even tripping over after getting the wrong pair of slippers.
So to make things a bit easier, here's our guide, put together with the wisdom of our podiatry and physiotherapy team.
Our Top 5 Best Slippers in Australia
Bared Classic Home Boot
Orginal Ugg Boots
Archline Slippers
Grosby Slippers
Mejormen Extra-Wide
And Tim's Very Out-There Favourite – Pillow Slides
Bared Classic Home Boot
The Classic Home Boot from Bared, a Melbourne based and podiatrist owned and designed footwear brand is a beauty. Taking more than a little design inspiration from the original Ugg Boot, Bared have utilised high quality lambswool to insulate your feet for ultimate warmth. 
This will keep them warm and toasty on even the coldest Australian mornings.
Where this slipper excels and why it makes it to the top of our best slippers in Australia list is the supportive footbed inside. Bared have a rich history of making comfortable kicks by utilising their exceptional liner in many of their shoes. In the Home Boot you'll find orthotic like levels of support which gently hug your foot and give that added boost to comfort when walking around your house.
Bared's other slipper option is a polarising one. Our team of podiatrists are torn on whether these are the most comfortable and stylish slippers or slippers that you need sunglasses to protect your eyes from. If you dare, these Nestling slippers have great levels of support, a heel strap and plenty of attitude.
Original Ugg Boot
A dinky-di classic, the best slippers in Australia list wouldn't be complete without an Ugg boot.
So, podiatry thoughts first. Ugg boots are great for keeping your feet warm, reducing the risk of chilblains opening up at winter time and are very comfortable for slopping about in at home. For most of us. 
But, for some Ugg Boots are less than ideal.
Similar to the Bared Classic Home Boot, Ugg's don't have extra fixation. That's good for you to slip them on (hey, they are slippers after all) but you do have to work harder to keep them on your feet.
If your foot muscles aren't as strong as they need to be walking longer distances in Ugg's is a definite no. Also, if your foot has changes to the shape of your toes, through severe arthritis or diabetes we'd steer clear of the Ugg's and go for a slipper that does a better job of holding you secure and supported. 
When it comes to buying Ugg boots, there's a heap of confusion. Outside of Australia, Ugg is a trademarked brand name that belongs to an American corporation. This brand has a big G in the middle of the word Ugg. Within Australia there are now varieties of Ugg boots. The term Ugg is kind of like the term Champagne. Ugg can be used to describe a style of boot in Australia like champagne is a style of wine from the Champagne region of France.
So which Ugg's do you buy?
There are a variety of price points, on the premium side are Ugg's since 1974 and in the mid range there's Ugg Australian Shepherd. Both use Australian sheepskin and both are comfortable.
Archline Slippers
The Archline Slippers that come with a velcro strap are great for support, warmth and comfort. Unlike the Bared Home Boot or Ugg Boots, Archline slippers (with a strap and a back) hold onto your feet instead of you holding onto them. We suggest avoiding the Archline slippers that have an open back (unless you have retrocalcaneal bursitis).
This fixation allows your foot to relax and you're less likely to get tired achey feet when you spend long periods standing in them.
As the name implies, Archline build some arch support into their slippers. They have quite a high arch that pressed up through the instep. For most this is comfortable however if you have a very high arch yourself you might find the addition of even more support uncomfortable.
Grosby Slippers
Your grandparents favourite slipper, with good reason. Grosby have been making light weight slippers for generations.
When you choose a Grosby slipper go for an model with fixation, a Velcro strap. Steer clear of the slip on ones. As we discussed earlier this means there's less work for your muscles to do holding onto slippers. 
Grosby slippers are also much lighter, with less support in the sole and less insulation. This leaves them more comfortable for the warmer months or for those with high arched feet.
The Men's Grosby slipper with Velcro is called the Thurston. It comes in any colour as long as it's Black. Half sizes aren't available so we reccomend sizing down. The slippers tend to fit large. If you're a 9.5 US go for the size 9.
The Women's Grosby slipper is just known as the Grosby (a classic). Grandma had the choice of 3 colours and so do you. Again, like the Men's there's no half sizes so drop down if you would usually require a 1/2 sized shoe.
Mejormen Extra-Wide
The Mejormen Extra-Wide is a very specific slipper for a very specific foot. 
If you have a very wide foot, a very deep foot or a foot and ankle that swells then you need an adjustable slipper. If your foot is so stiff with severe arthritis and you cannot bend your ankle then your slipper must open up to allow your foot in.
These are the feet that the Mejormen slipper range is for.
Velcro everywhere. On top of your foot, at the back of your heel. These slippers can adjust to your changing foot shape as your feet swell with odema during the day. If you have corns on the top of your toes you can loosen the toe cap to reduce the pressure. A feature that many sore feet relish in their slippers which is why the best slippers in Australia list from us podiatrists has to include a more orthopaedic style of slipper.
They come in multiple dark colours and while they are only "Men's sized" you can convert to Women's US sizing by dropping 1.5 sizes down. For example if you usually wear a Women's size 9 US then in the Men's you would be a 7.5 US.
Tim's Very Out-There Favourite – The Pillow Slide
OK, brutal honesty here. I'm not a slipper man. I'm one of those lucky people who gets hot feet rather than cold feet. In winter time I'm not looking for the warmth of sheepskin as my feet are plenty warm enough.
But I do want comfort around the house, particularly on hardwood floors and tiles. My feet crave the soft cushioning that you get from a slipper but without the extra heat.
I've worn slides (or if it's ridiculously cold Merino wool socks and slides. No don't take fashion advice from me!) inside for years. They are comfy, enough support but not too much that I feel like I'm being pushed and prodded under my feet.
Two winters ago I moved away from my Nike slides to these soft Pillow Slides (in black I'm not that outrageous) from Amazon. Seriously, they are like clouds around my feet. 
The chunky sole is not for everyone. They definitely have a real "look" about them, that's polarising. Also, with such a thick sole they are not good at all for those who have poor proprioception. This can happen as we age or if we have neurological changes as a result of diabetes. If you have been assessed and your proprioception is lacking definitely avoid. 
What to look for in comfortable slippers
Comfortable slippers should always fit your feet well. Too many times we see falls happen in and around the home because slippers are too large. Us podiatrists also have plenty of clients with painful lesions that keep returning because their slippers are too small and too tight.
For the ultimate comfort in your house slippers you need to get the size right and then the style right for your feet.
Avoid backless slippers as your toes have to work hard just to keep them on. This can lead to scrunching the toes, corns, falls and tired achey feet. It doesn't matter how much you like the print on your novelty slippers, when you're at home, go with what your feet really need.
Features of the best slippers in Australia
As a general rule your house slipper should have the following features:
Supportive rubber sole
Fixation (usually a velcro strap)
A back (or heel counter)
With those three features your slippers will be comfortable and not make your feet work harder than they need to.
What about memory foam slippers?
Ah memory foam, the greatest marketing play. All foams used in footwear have a memory. Look at any pair of shoes, you feet will make indentations in certain areas. These indents are where the foam is compressing and offering less cushioning and support.
So what is memory foam if not a great marketing play.
By convincing us that our slippers aren't being squished and worn out – they are just remembering us! How lovely?
If a slipper's best advertising feature is that it has memory foam, and not that it has fixation, comfort, supportive rubber sole. Steer clear.
Can I put my slippers in the washing machine?
Machine washable slippers are an advantage for those who suffer with lymphodema and foot ulcers. No matter how hard we try when our legs are leaking there is going to be some fluid on your slippers at some time.
Outside of the Bared and Ugg boots, these slippers are all machine washable BUT a word of warning. Detergents and washing machines do damage the soles of slippers and reduce their lifespan. It's best to keep your slippers clean and dry with a wipe down and only sparingly use the washing machine when needed.
Placing your slippers in direct sunlight is a handy tip if they get a bit smelly. An afternoon in the Aussie sun is usually enough to kill the fungus that causes smelly feet and smelly slippers.
About The Author(s)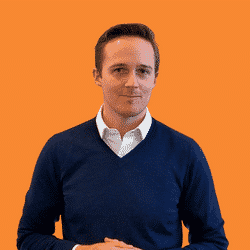 Podiatrist Tim Mulholland has consulted across a variety of settings in Australia. Private practice at PridePlus Health, within high risk foot settings in a large public hospital, and teaching the next generation of podiatrists at La Trobe University. For this post on the best slippers in Australia we consulted our entire team of podiatrists and surveyed our clients in the clinics. The list here covers slippers for most feet, most of the year. If you're struggling to find a slipper that's perfect for you – or – if you have a great option that's not on this list reach out via our socials and we'll review.
Some links to footwear on this page earn PridePlus Health a commission. These links don't influence our best slippers in Australia recommendations and are used to cover the costs of our digital presence. Our core business is in-clinic health care. If you'd like to book an appointment with our team you can do that here.
Related Posts